Regionally Diverse. Unified in Christ.
Where We Have Come From
On Saturday. September 16, 1911, twenty-three men, women and children gathered together to form East Mountain Missionary Baptist Church. The record says, "After scripture reading and prayer., Bro. F.G. Roark was elected moderator and S.Y. Tuttle, clerk… Then they extended to each other the right hand of fellowship," and a church was born. Pastors were elected annually and Bro. Roark was the first to have that position.
In 1925 the first building was destroyed by fire but was rebuilt immediately with volunteer labor. Records say that in the early days, baptisms were held on Sunday afternoons in Charlie Shelton's pond. A brick building was built in 1934 and that same year the church voted to join the Southern Baptist Convention. The little rural church began to grow and by February 1945, the Sunday School enrollment had grown to 178.
Who We Are
A lot has happened since that September day in 1911. Over one hundred years have seen many changes. The church facilities are much larger are farther reaching, providing worship area, class rooms, offices, a gym & kitchen, a dedicated nursery & preschool area, as well as a new youth facility. EMBC has moved from a single minister to a staff which includes a Senior Pastor as well as Ministers of Music, Youth, & Children, plus soon to be an Associate Minister of Education.
East Mountain Baptist Church is no longer just about East Mountain. EMBC has become a regional church, made up of families representing 13 different school districts, from Kilgore to Hawkins, from Diana to Pine Tree. The EMBC family ranges literally from newborn to 100 years old! There are teachers & builders, retirees & college students, men & women of all ages & backgrounds, youth & children from all types of families & situations, all coming together to form one church family.
There is no dress code. There is no set style of music. Traditional, contemporary, blue grass, gospel…you name it, we do it.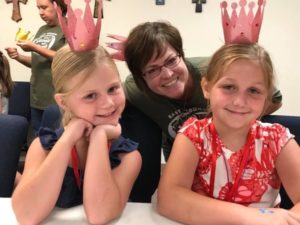 The one constant is that EMBC is about Jesus, period. We are here to worship, grow in, & love Jesus Christ. We praise God & serve Him & Him alone. We are His Church & we seek His glory.
We are NOT perfect, not by a long shot. But, we are seeking to become more of what God has called us to be. Why don't you come join us & see what God is up to!