For Kids Ages 3-12 (Pre-K to 6th Grade)
Rob Bowen, Children's Pastor
The purpose of our Children's Ministry is to provide an environment where kids can come to Christ and grow in Him.
Introducing Mountain Adventure Camp!
Mountain Adventure Camp (MAC), and AWANA are BACK!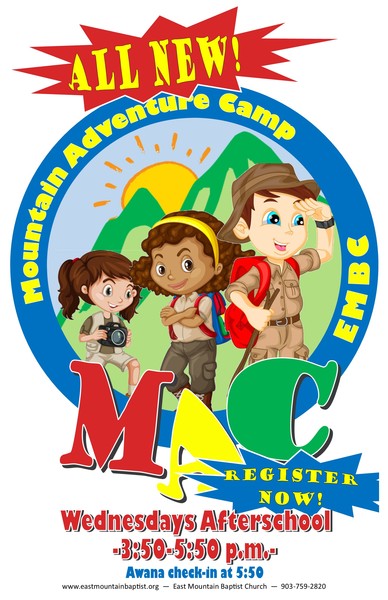 For more information please contact the EMBC office.
WEEKLY SCHEDULE
Sundays
9:30 Sunday School
10:45 AM Children's Church
Wednesdays
3:50-5:50 PM Mountain Adventure Camp (during the school year)
6:15-7:30: AWANA (during the school year)
Children's Church
Kids are divided into two groups: Pre-K (3-5 yr. olds) and K-6th. Kids hear a message every Sunday that is presented on their level.
Our church bus picks up children at Union Grove ISD and brings them to the church where we have loving adults that assist kids with homework, educational computer games, and arts and crafts. Kids must have a signed permission slip turned into the school in order for us to pick them up!
Schedule
3:50-4:30 PM
Homework/Play (ALL)
4:30-5:00 PM
Supper (ALL)
5:00-5:50 PM
K-3rd Grade: Arts & Crafts (1st, 3rd, 5th weeks), Computers (2nd & 4th weeks)
4th-6th Grade: Computers (1st, 3rd, 5th weeks), Arts & Crafts (2nd & 4th weeks)
AWANA
AWANA is a great program for kids to memorize Scripture, hiding God's Word in their hearts (Psalm 119:11). They also get to play games and have fun with their friends!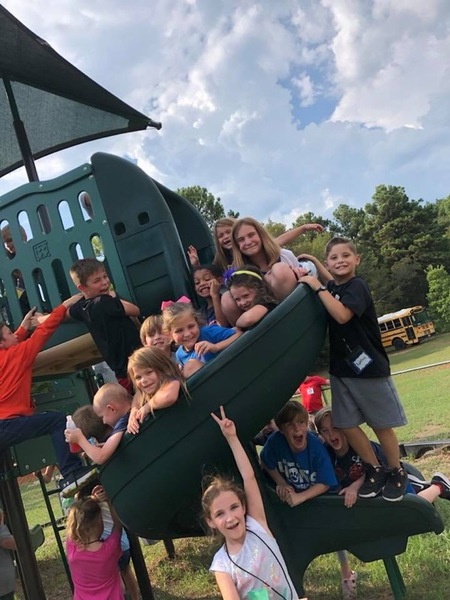 AWANA Dates:
2020-2021 Important AWANA Dates & Information
Sept. 9: AWANA Begins